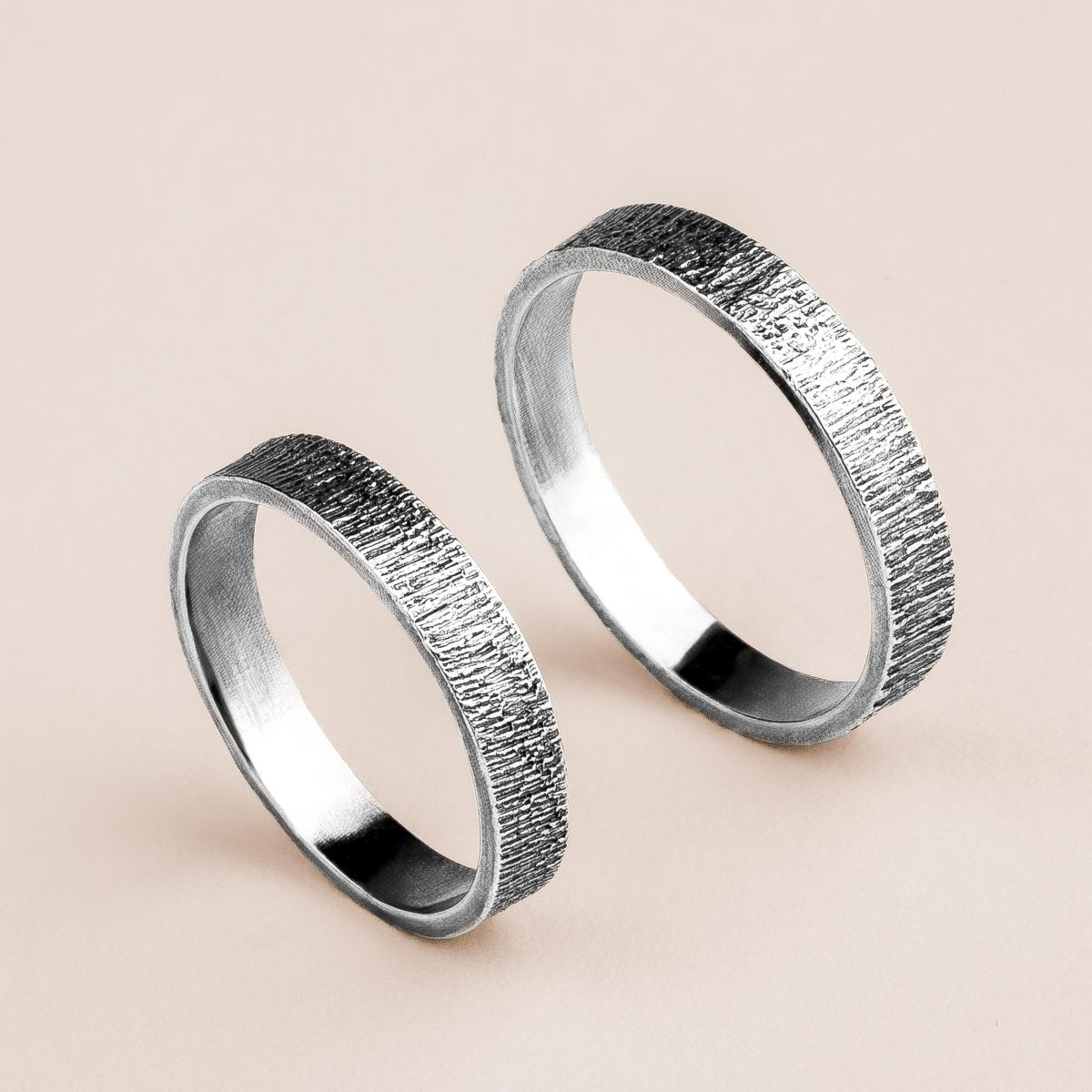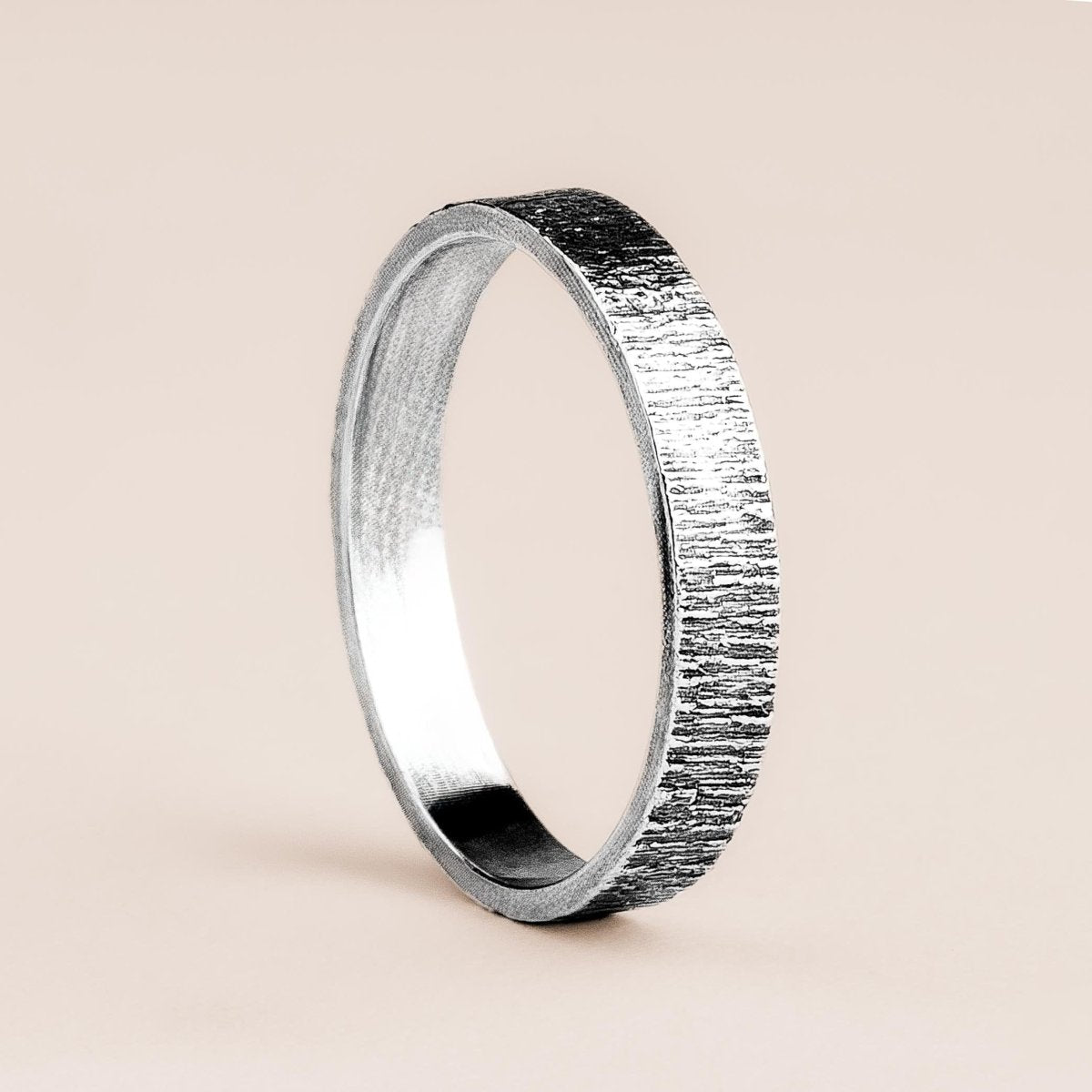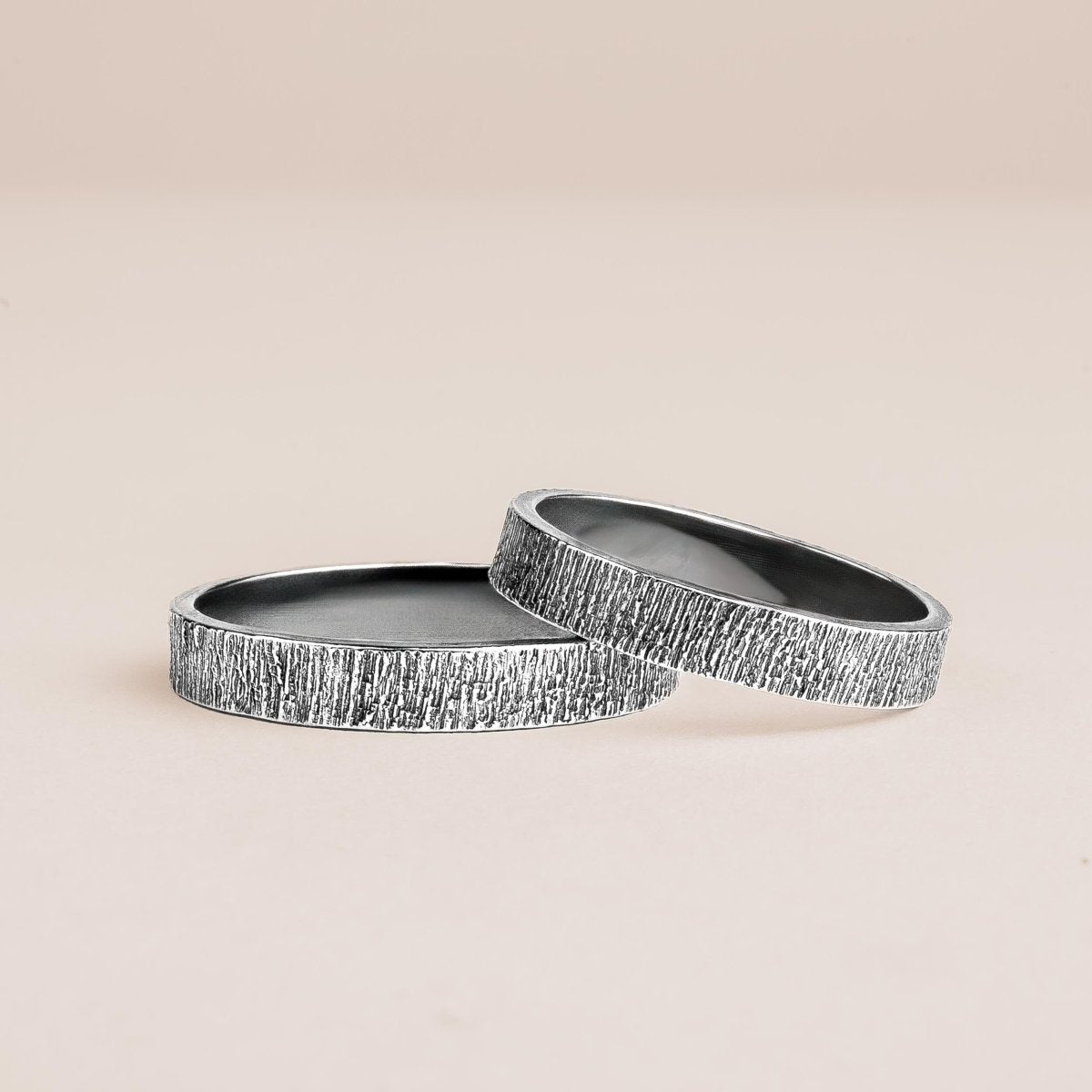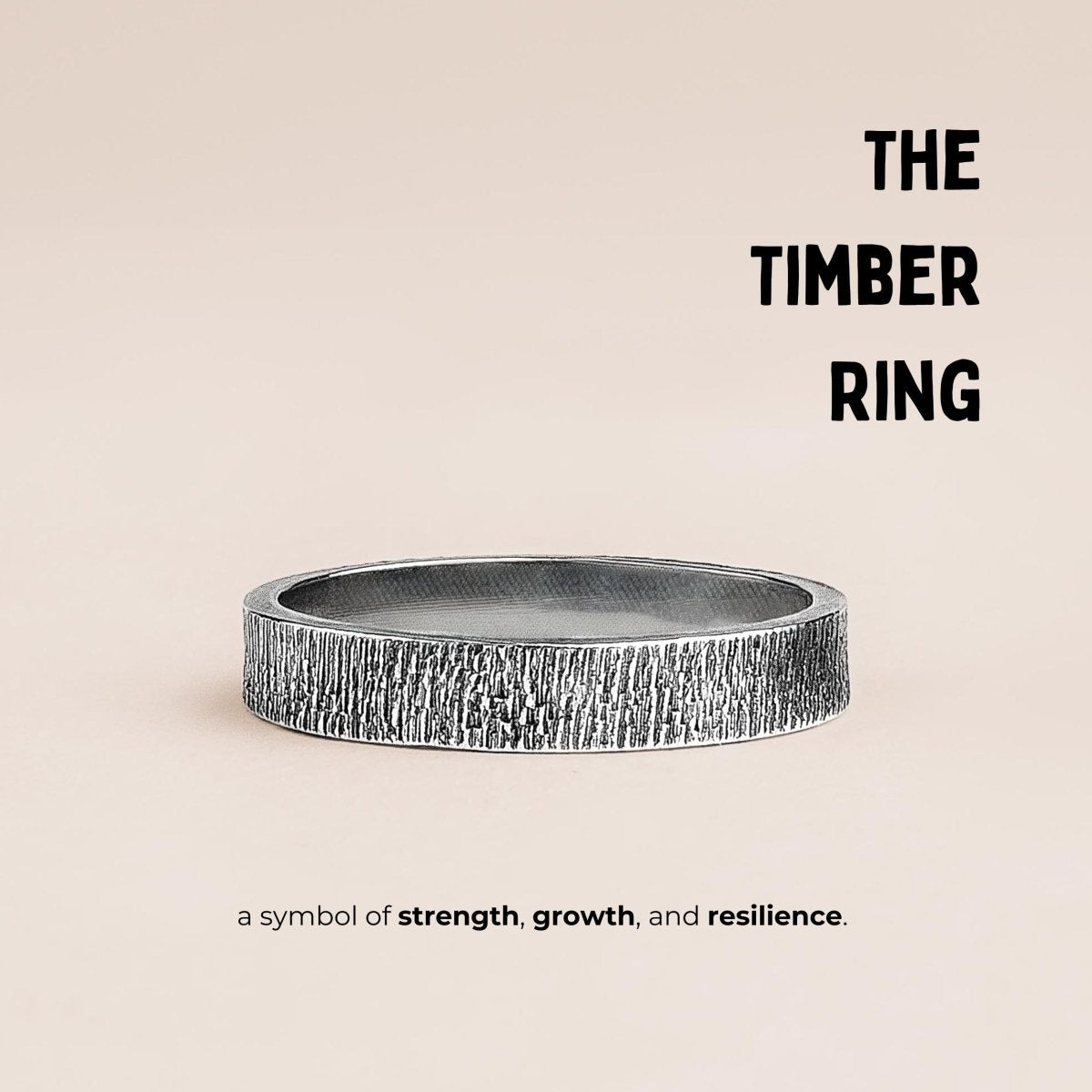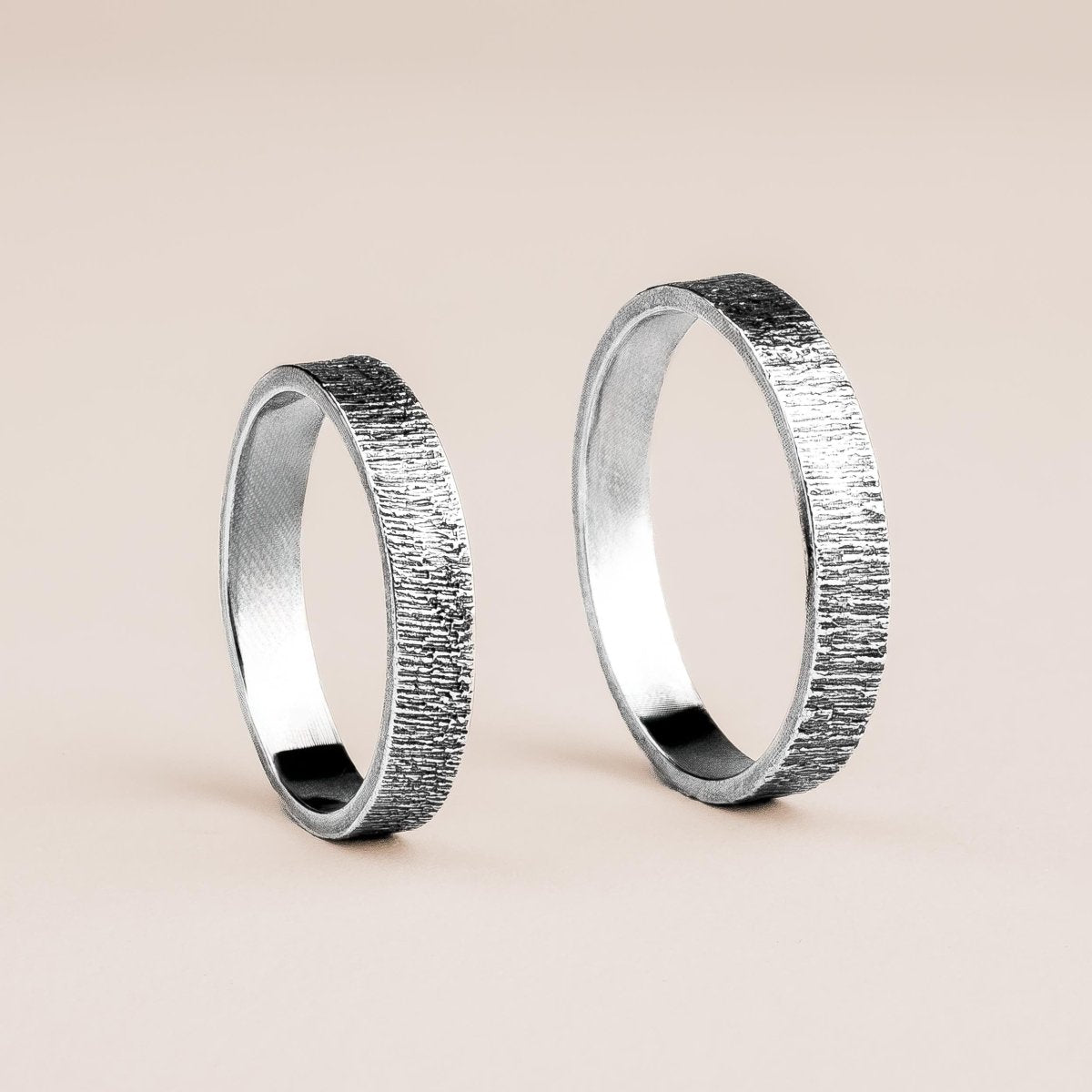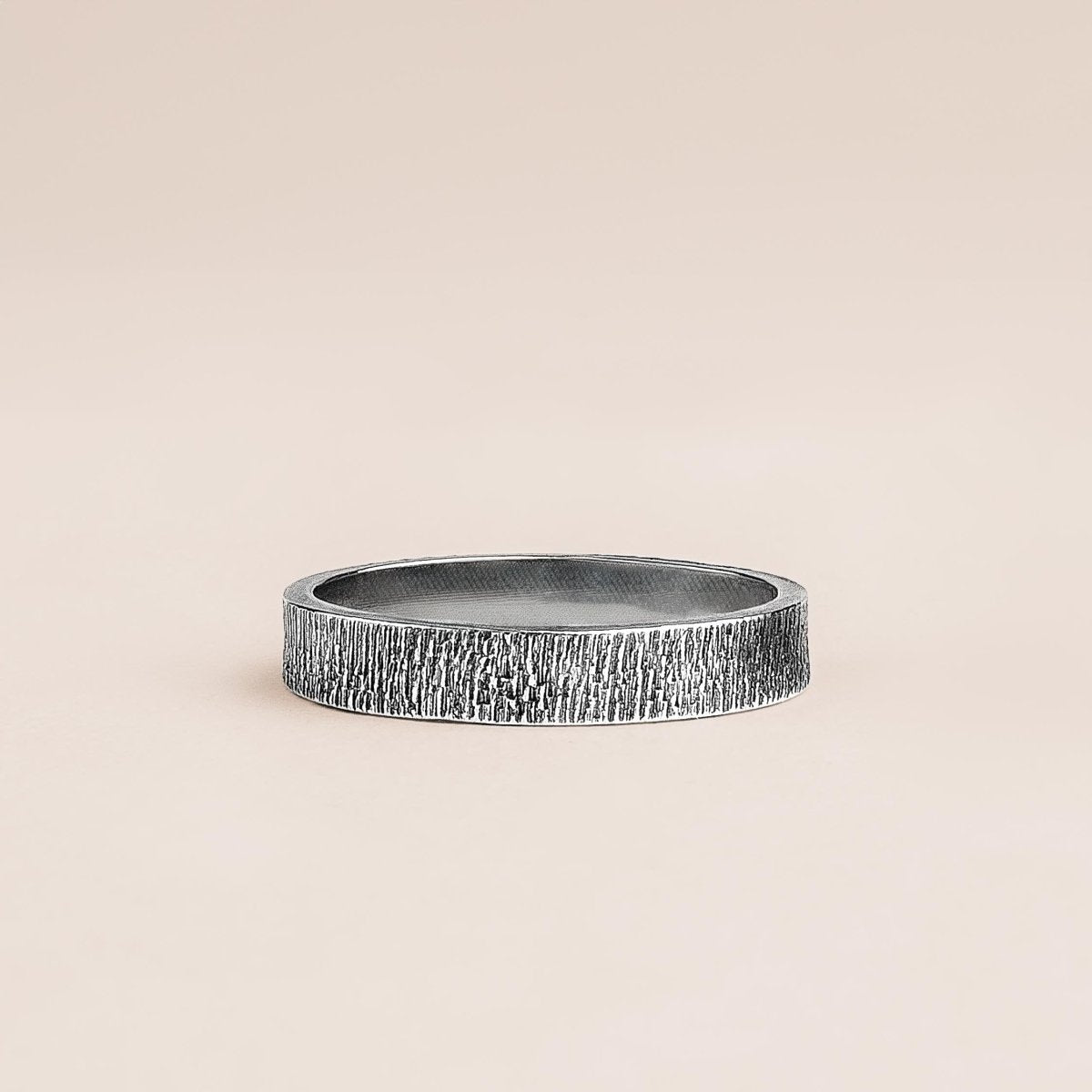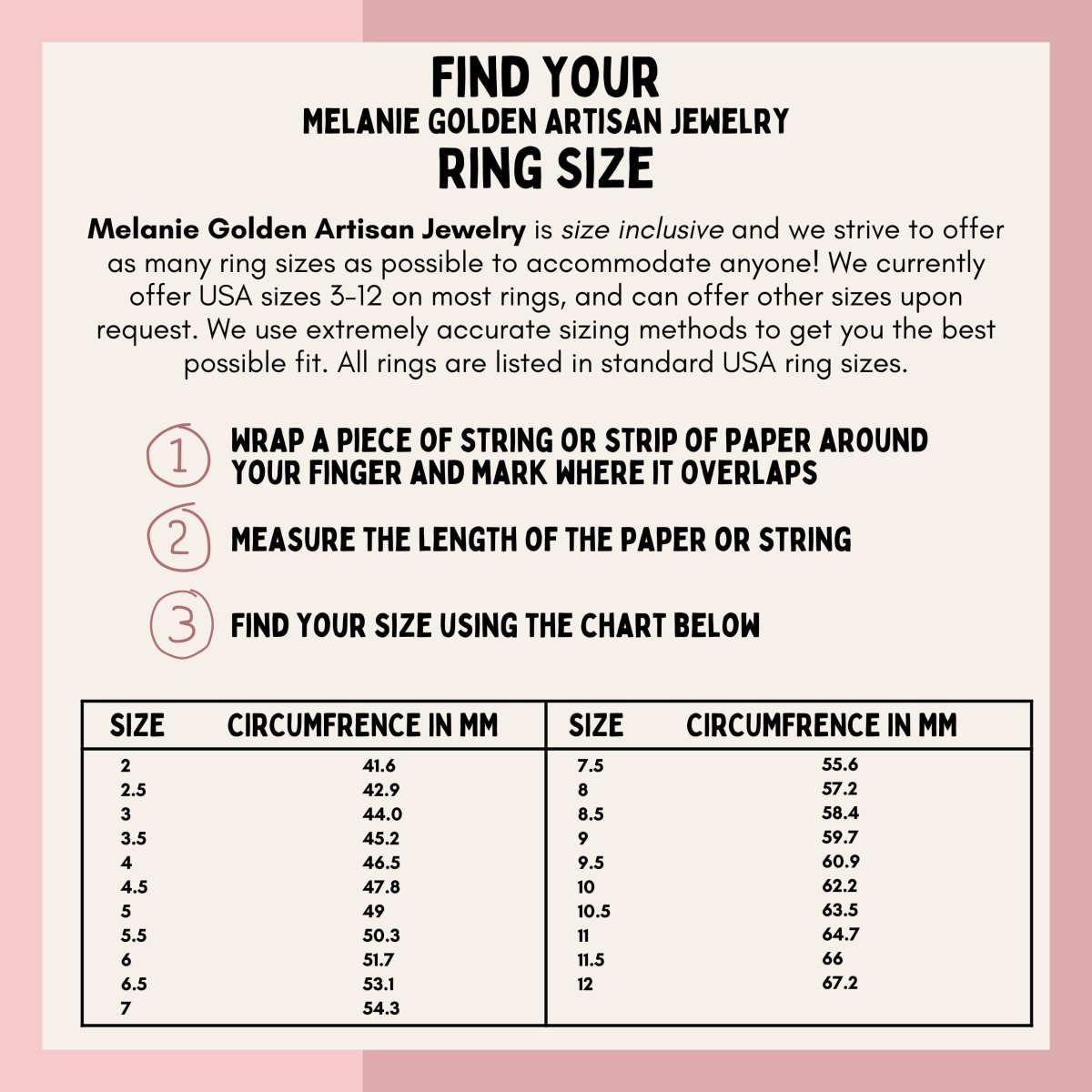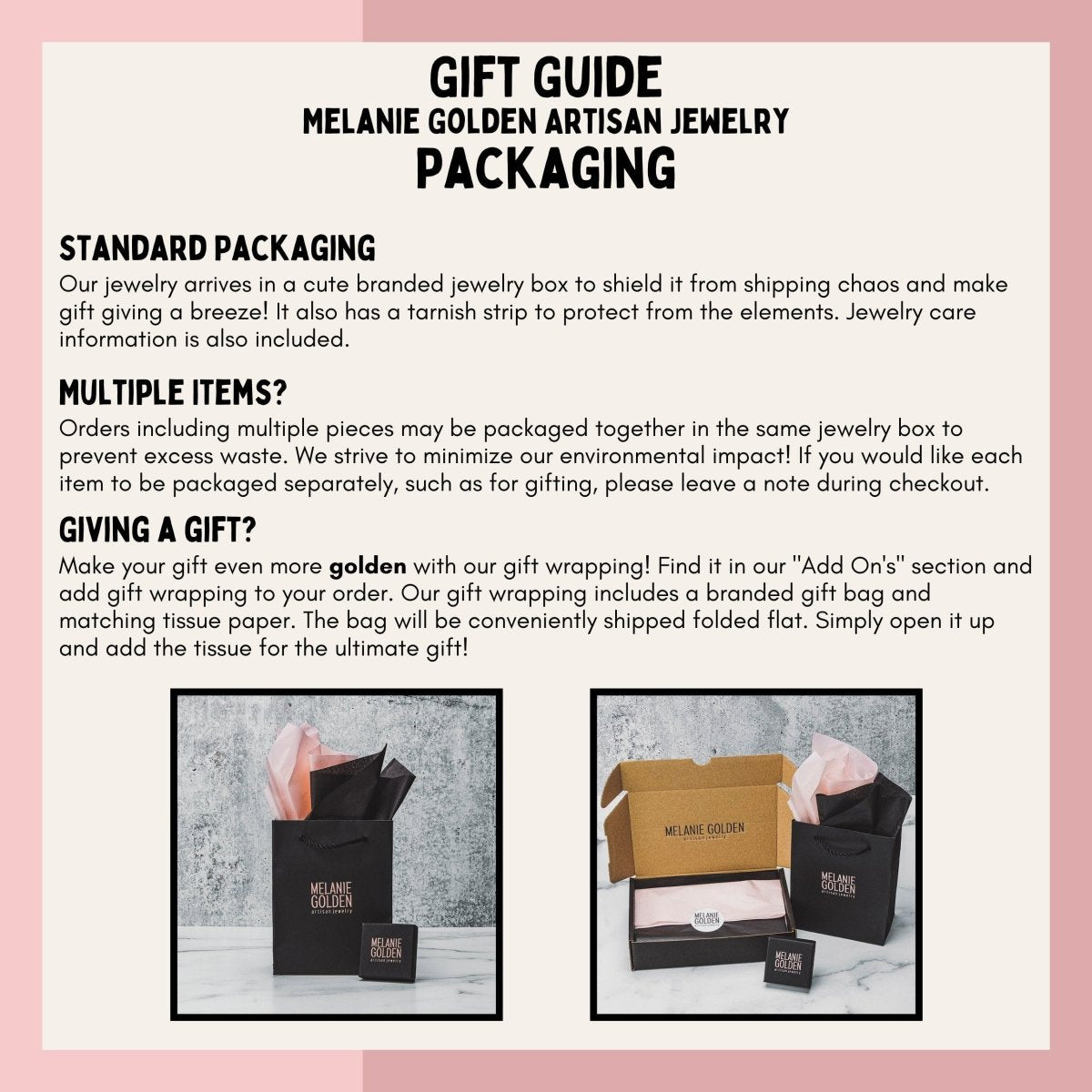 Description
The Timber Ring merges the raw power of nature with the elegance of sterling silver craftsmanship. This piece is not just a mere accessory, but a symbol of strength, growth, and resilience.

Crafted with precision and love, the Timber Ring showcases a wide band, carefully textured to mimic the rough bark of a majestic tree. Each intricate groove and line holds the secrets and stories of countless years, just like the rings within a tree trunk. It is a testament to the unyielding nature of love and the lasting bonds we forge throughout our lives. The oxidized black sterling silver adds a touch of mystery and allure and serves as a reminder that even through the darkest of times, love will always prevail. It is a symbol of the resilience we find within ourselves and the unwavering commitment we make to those we hold dear.

Every Timber Ring is carefully crafted to the highest standards, ensuring not only its exceptional beauty but also its ability to withstand the adventures that life may bring. It is as durable and reliable as the trees from which it draws inspiration, serving as a constant reminder of the unbreakable bonds we share.
Product Details
Handmade in Texas by Melanie Golden Artisan Jewelry.
- Material: 925 Sterling Silver
- Size: Choose your size
- Ring Band Width: 5mm wide x 1.25 thick
- Sold Per: single ring
Shipping
○ FREE domestic shipping, on every USA order.
○ Ready-to-ship pieces are crafted ahead of time and ship within 1-5 business days.
○ Custom & made-to-order pieces are handmade to order and ship within 4-7 business days. 
○ Packaging: Your jewelry will arrive packaged in beautiful branded Melanie Golden Artisan Jewelry jewelry box perfect for special occasions with a black tarnish strip to protect the jewelry from the elements. Jewelry care information is also included.
○ Multiple Items?: Orders including more than one item may be packaged together in the same jewelry box to prevent excess waste. If you require each item to be packaged separately, please leave a note in the "Note to Seller" box during checkout and we will be happy to include additional boxes for each item.
Sizing Guide
View our Sizing Guide HERE!
Jewelry Care
With proper care, your jewelry will last a lifetime. To minimize damage, store your jewelry in an air tight container (such as the box it arrived in) and avoid exposing it to household chemicals.
To prevent tarnish, a dulling that naturally occurs when metal reacts with the ambient air, clean your jewelry with polishes or cloths formulated to remove tarnish to keep it bright and sparkling--we sell one HERE.
Wearing your jewelry often is the best way to prevent tarnish. All jewelry comes with a black tarnish strip to protect the jewelry from the elements. Keep this sealed with your jewelry to protect it from tarnish for up to a year.
Happiness Pledge
We want you to love your new jewelry! If you aren't totally satisfied, just let us know. We've got you!