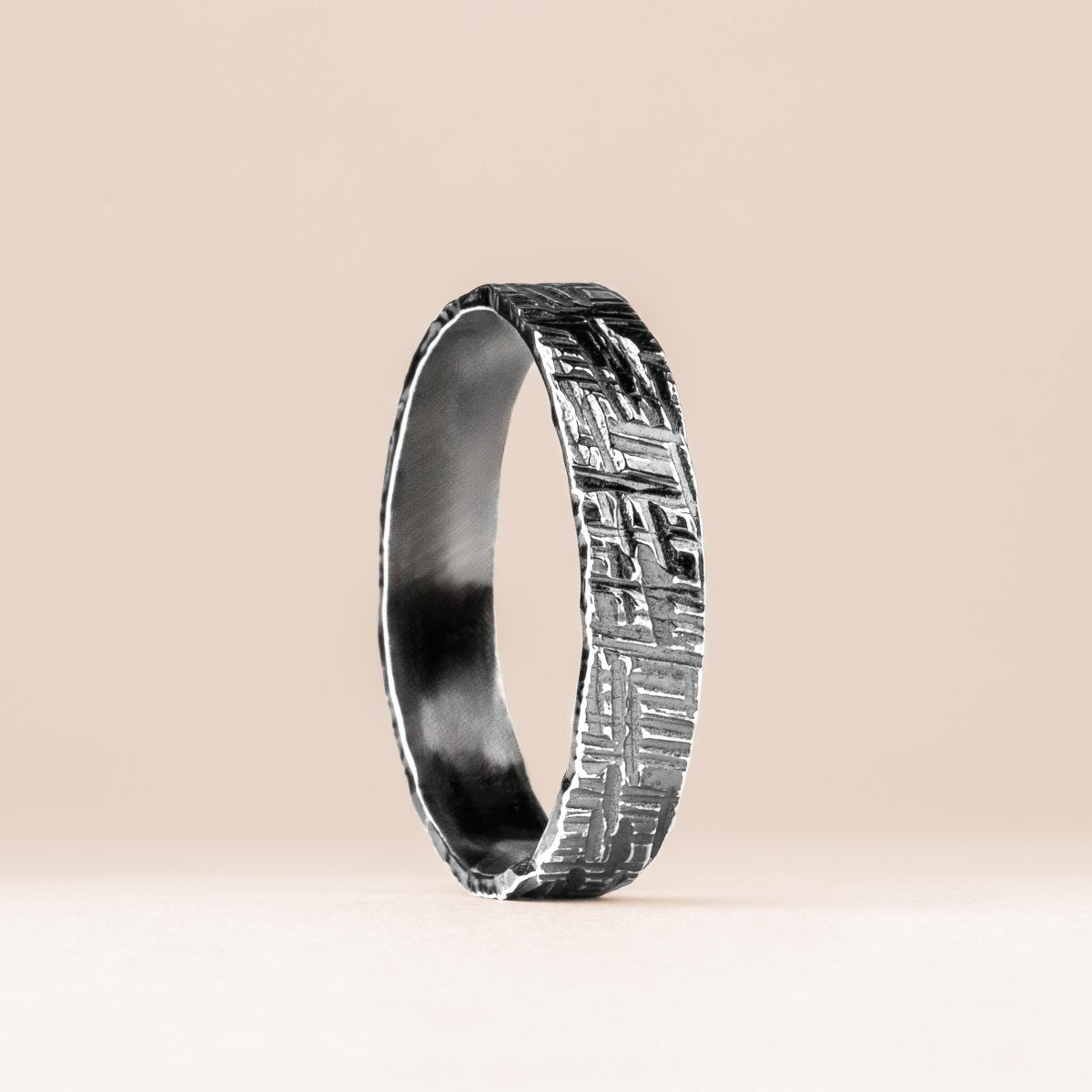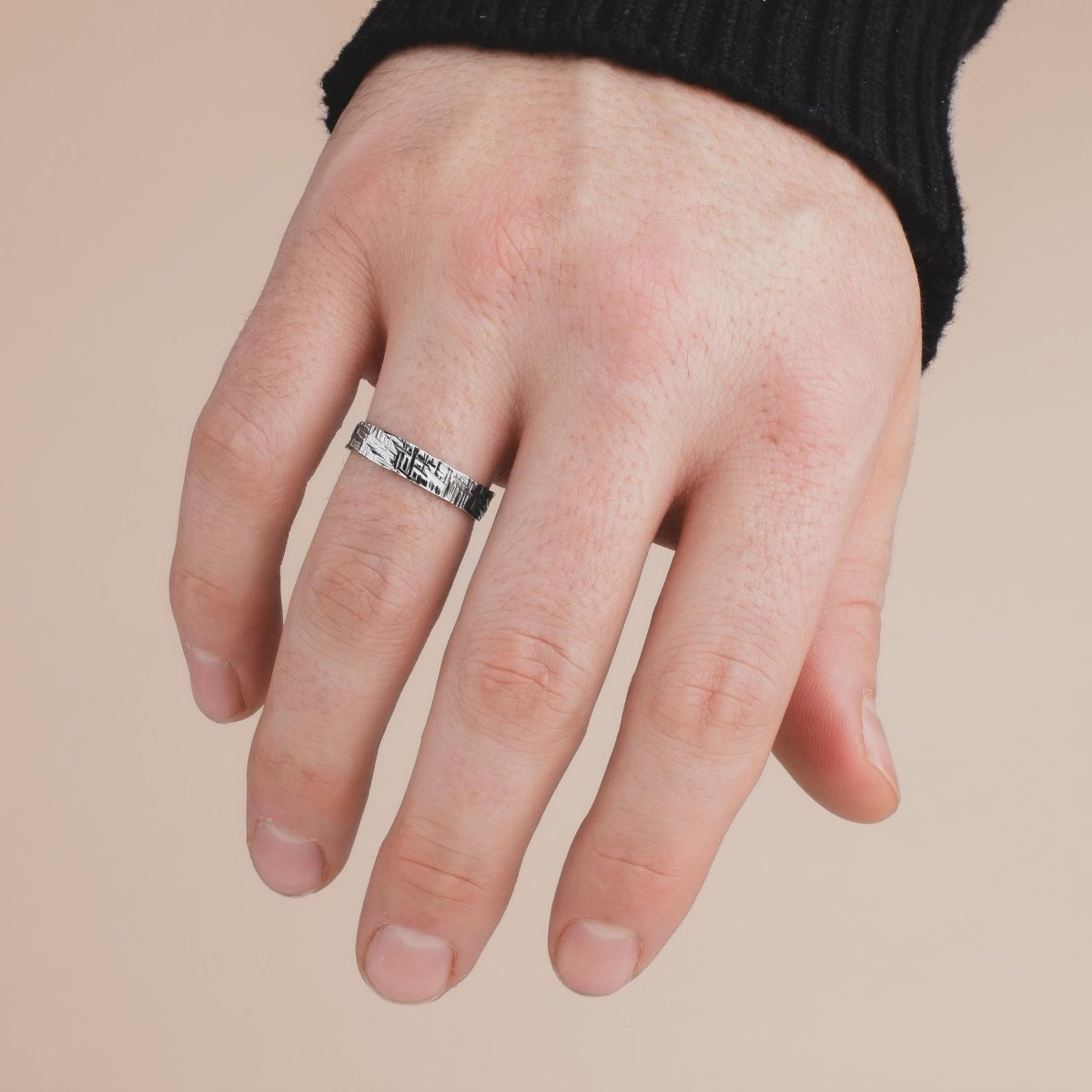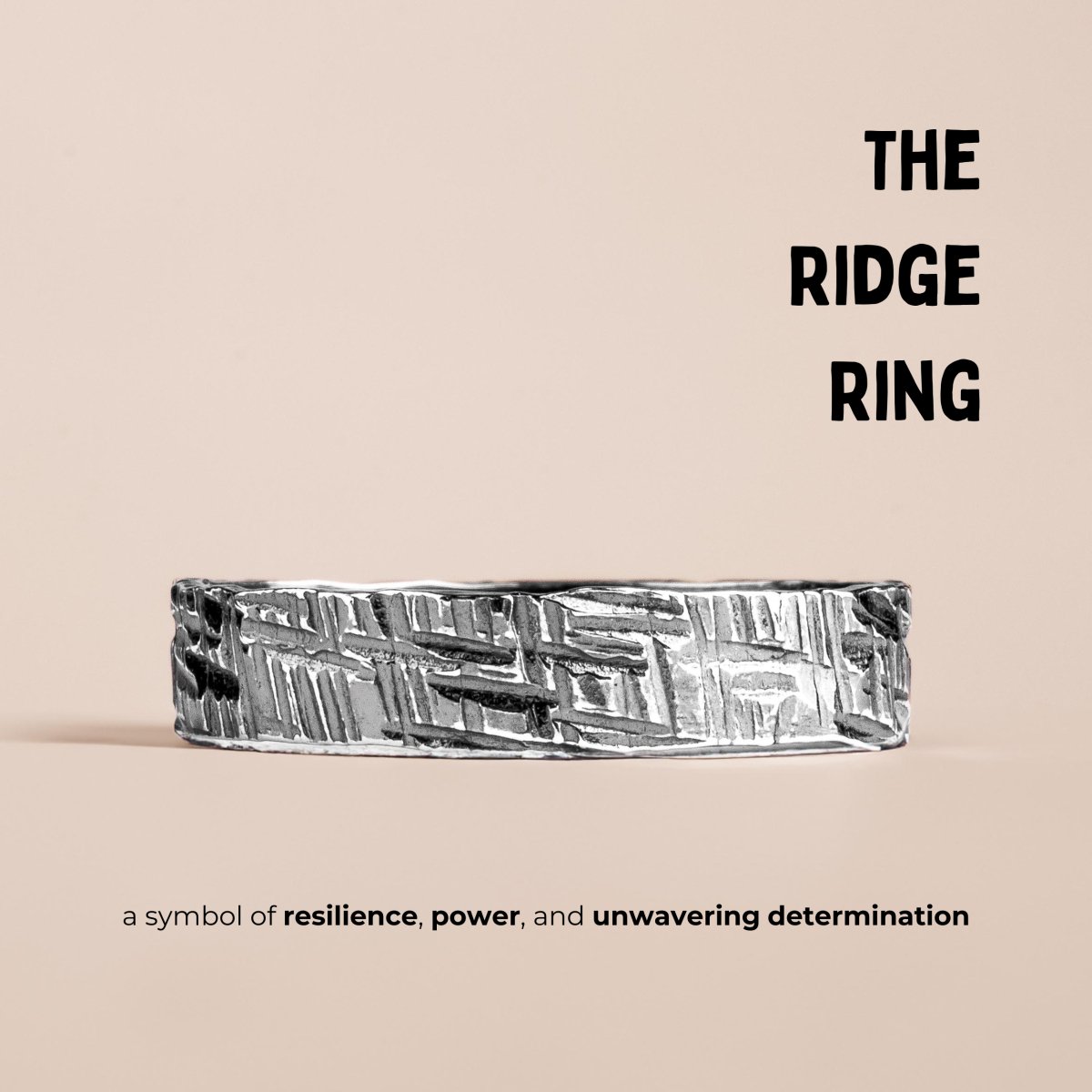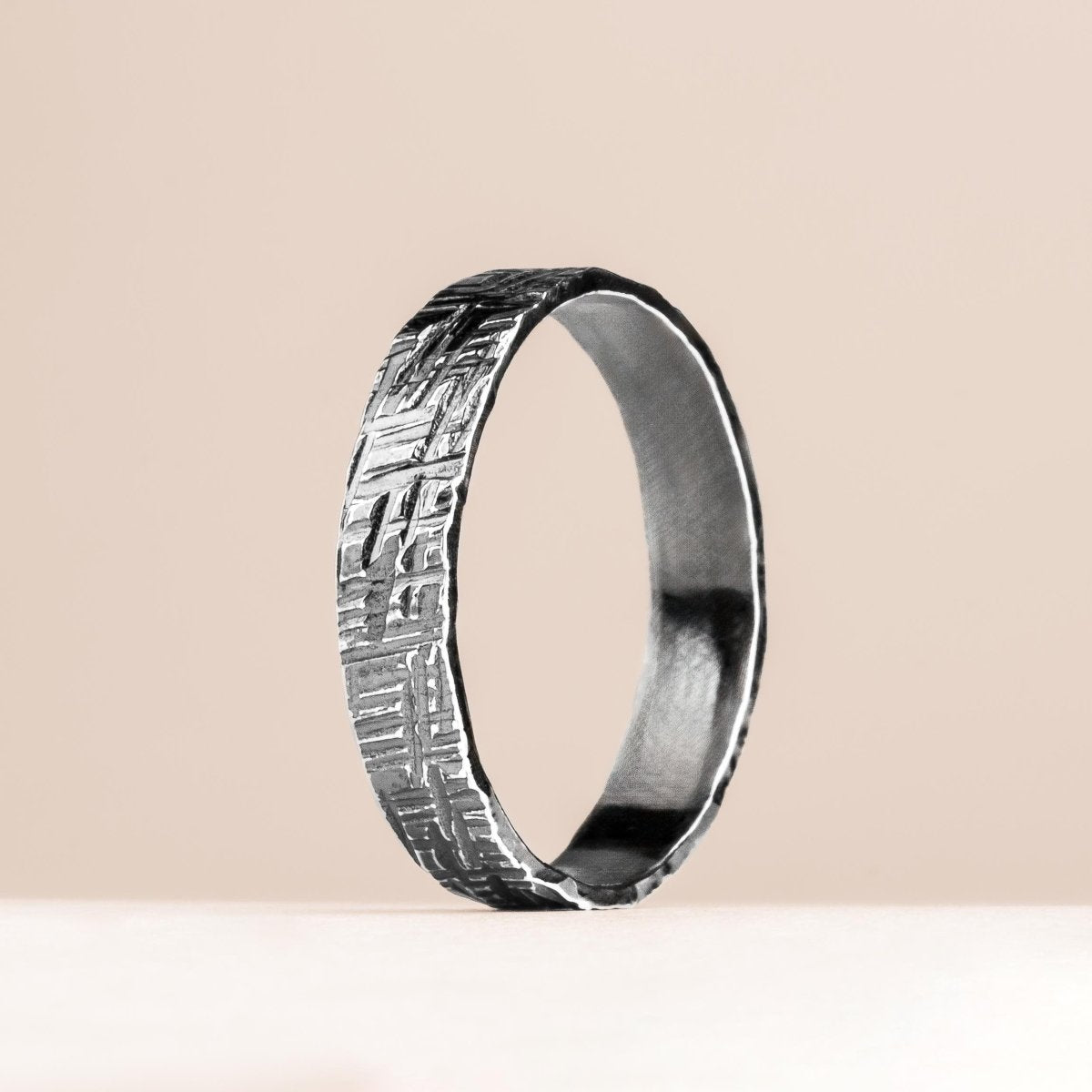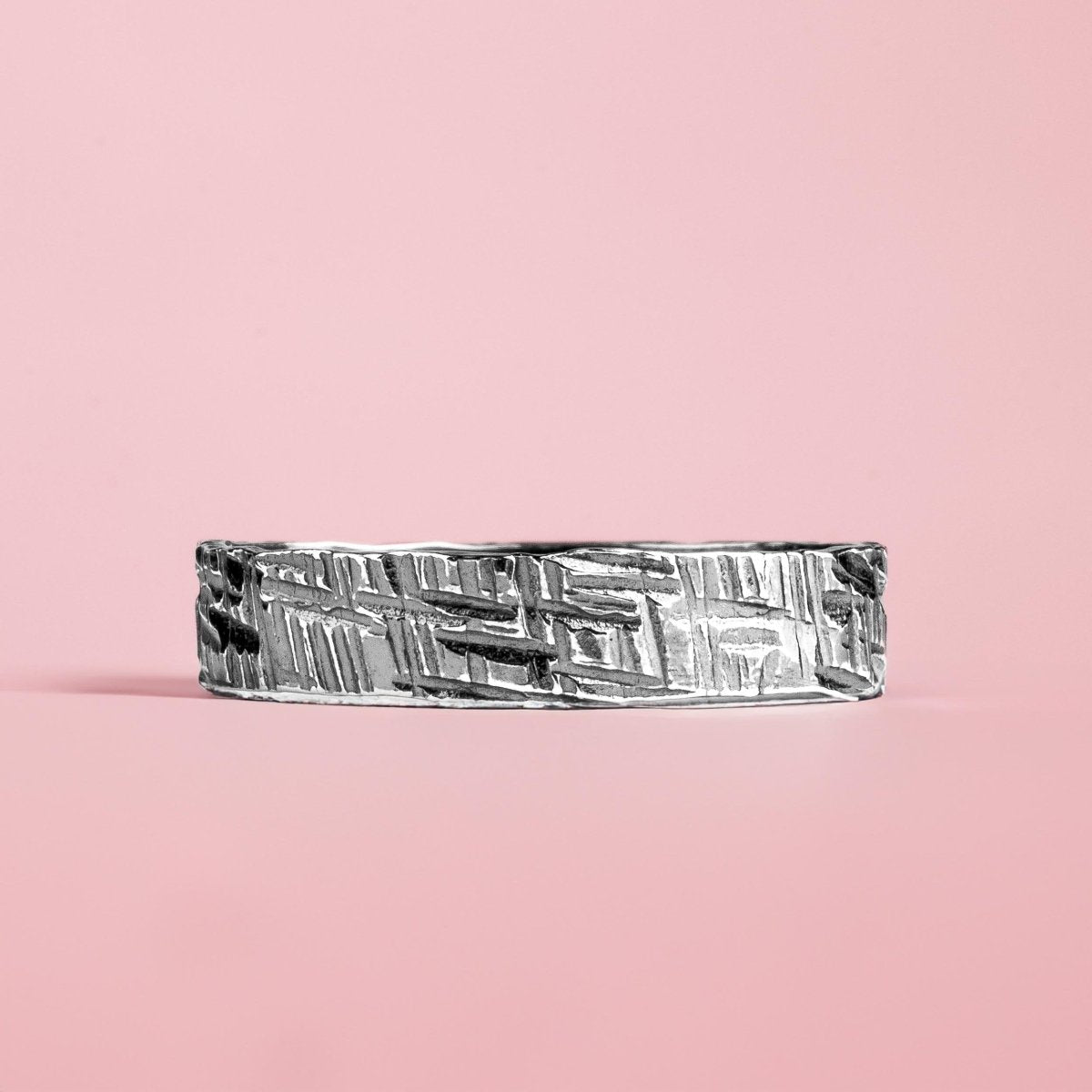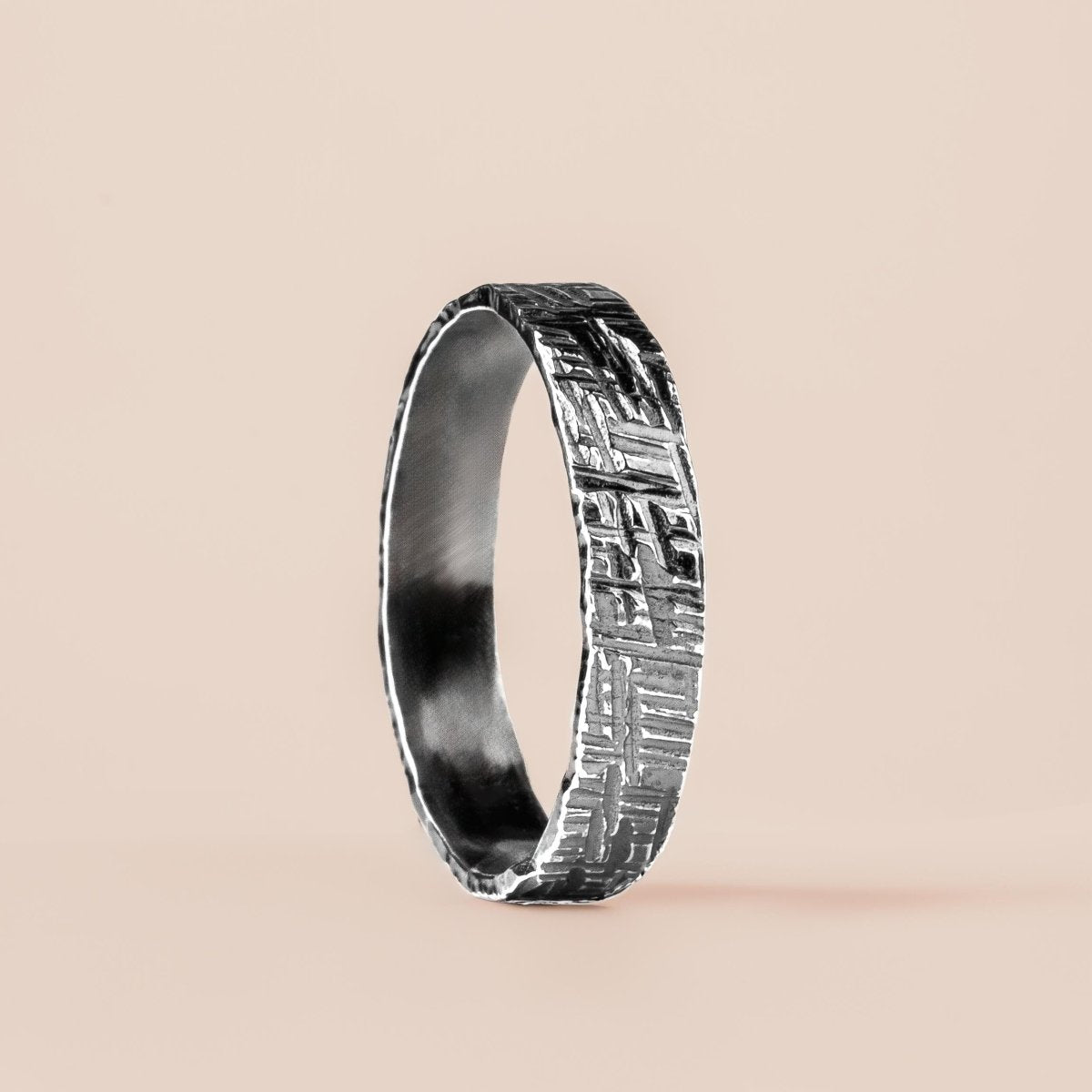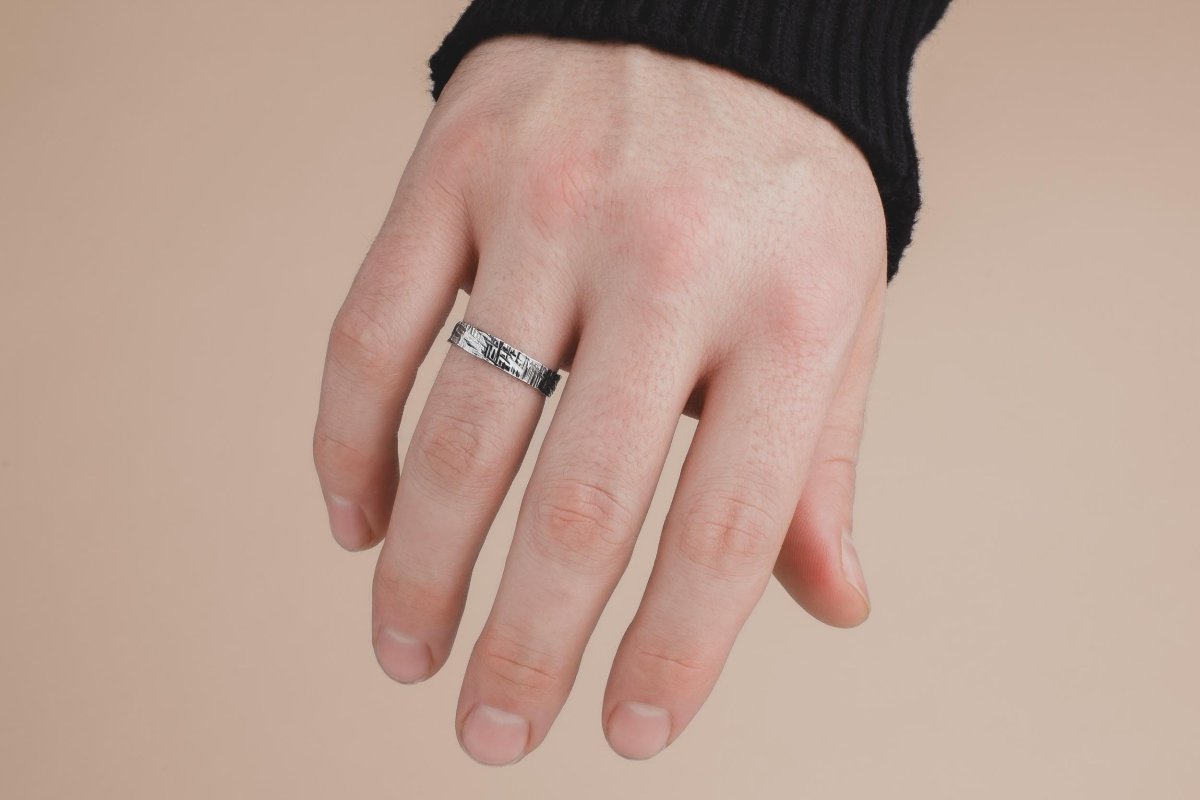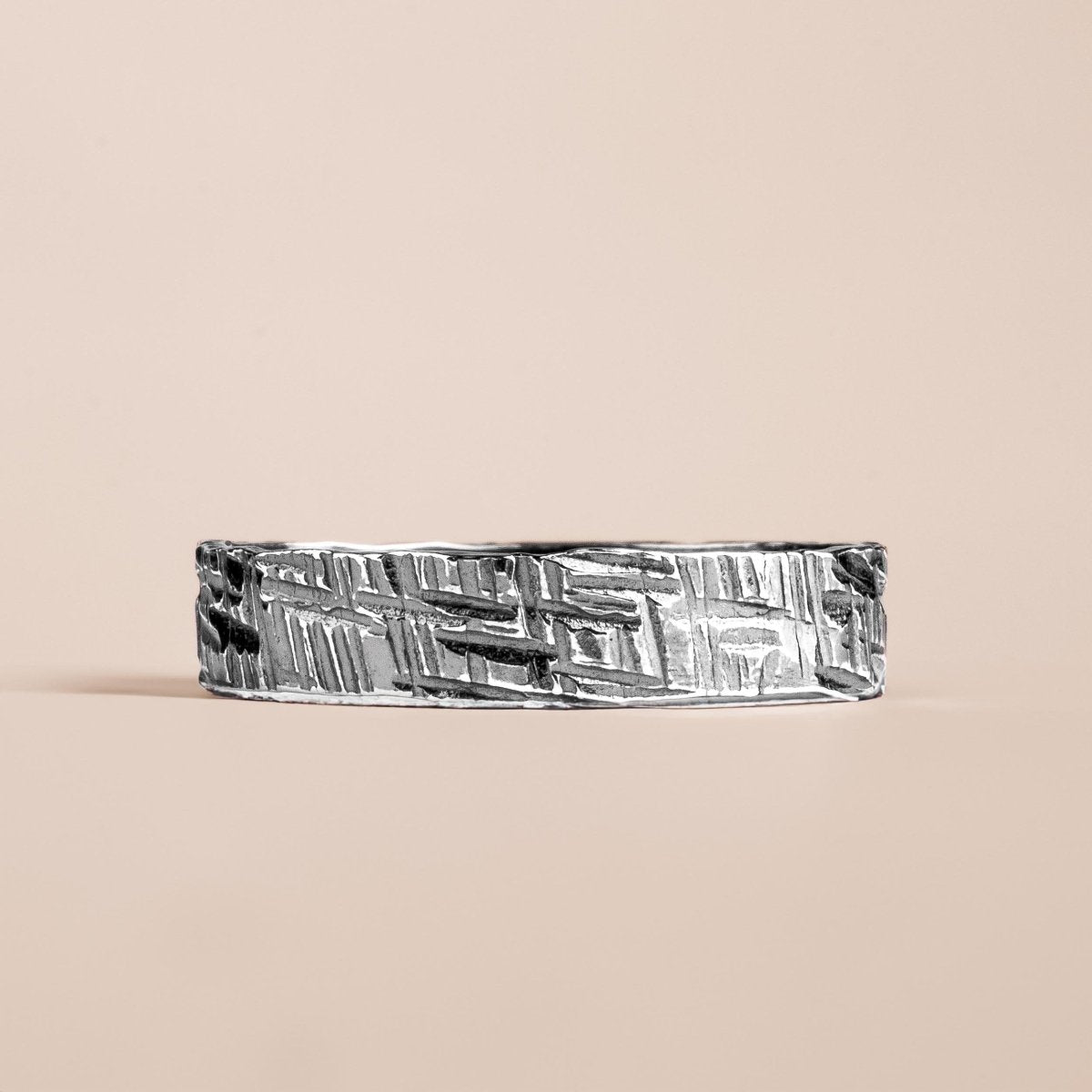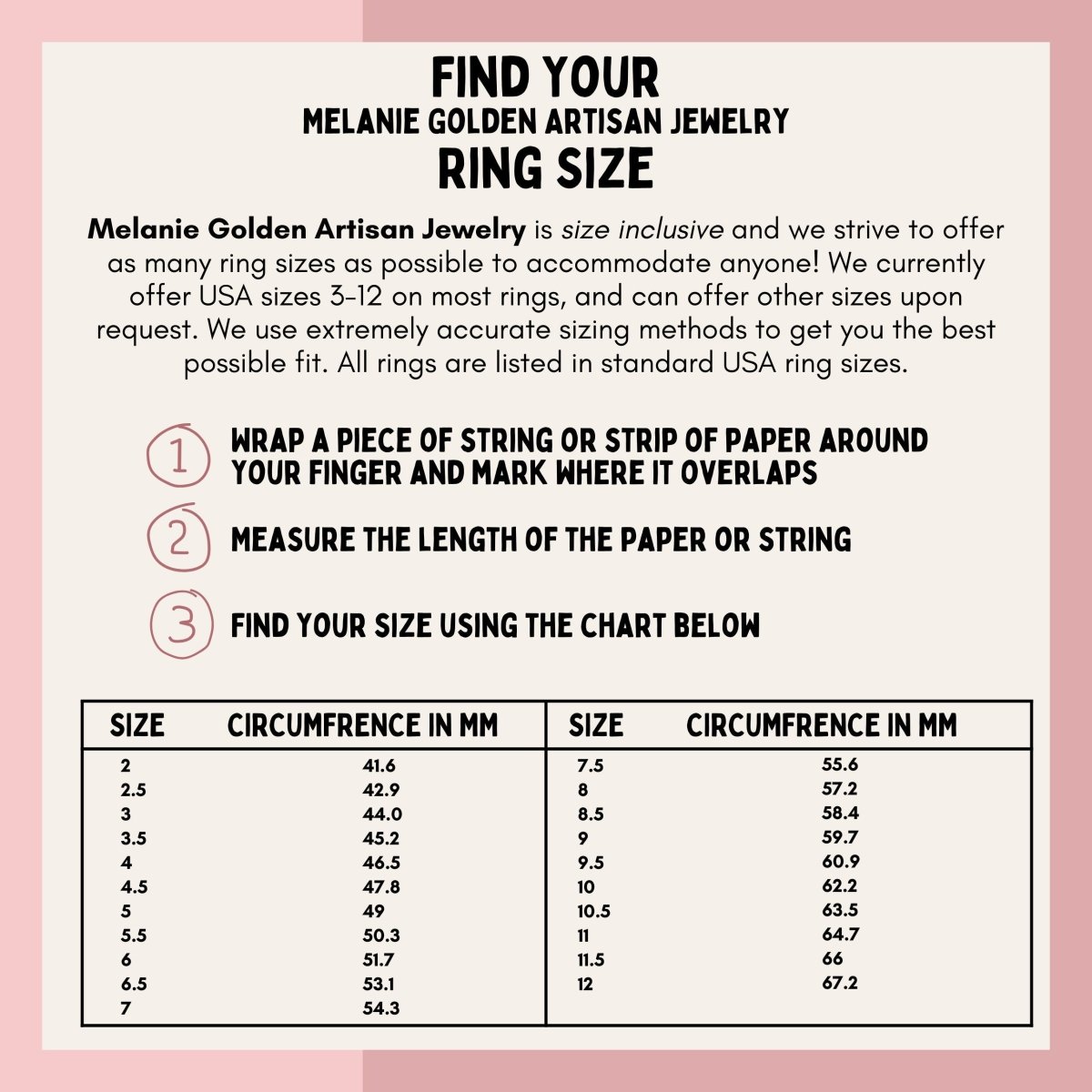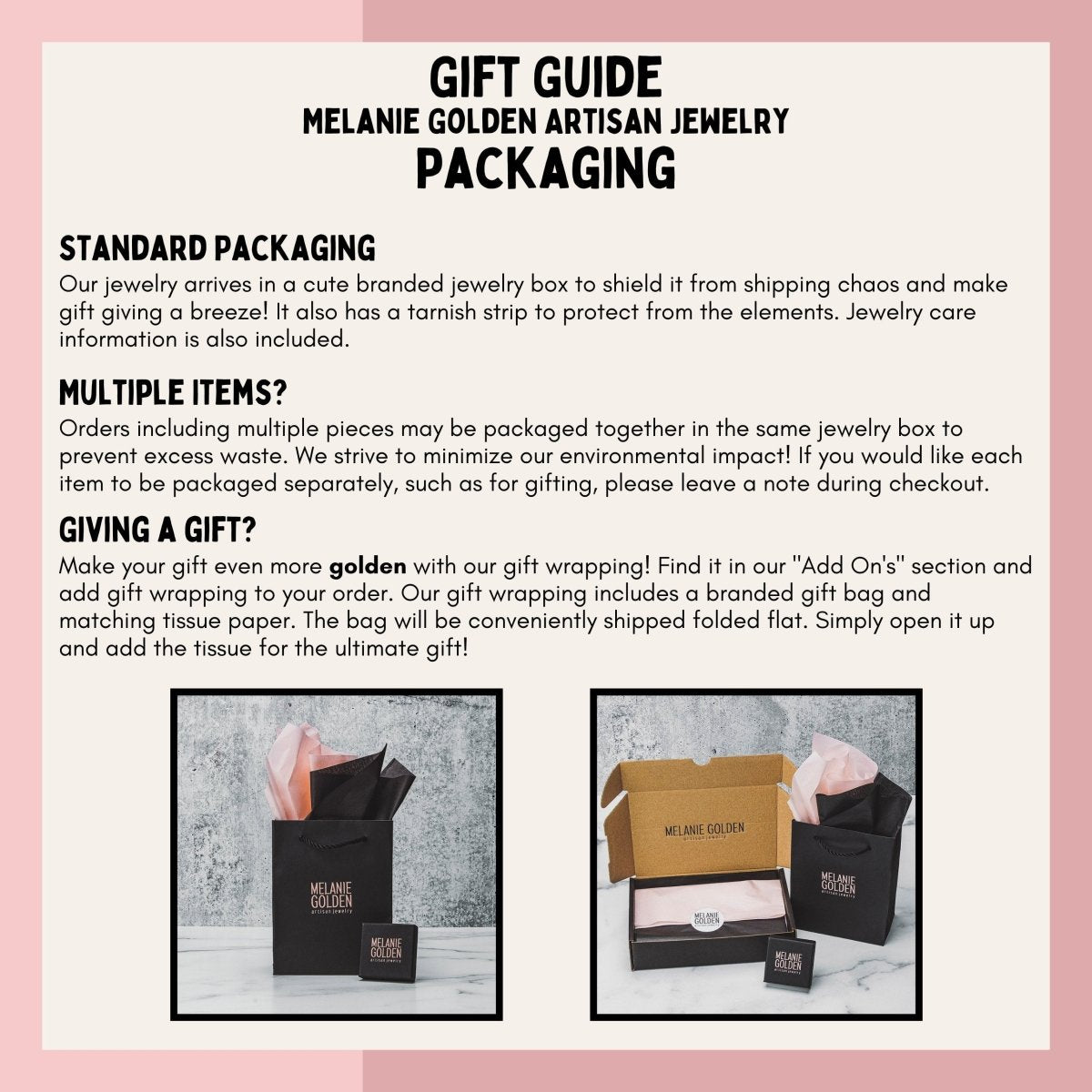 Description
The Ridge Ring is a testament to masculinity and strength. This stunning piece of jewelry is not just any ordinary ring; it is a symbol of resilience, power, and unwavering determination. Crafted with utmost precision and care, the Ridge Ring is the perfect blend of roughness and elegance, making it an ideal accessory for all the bold, adventurous men out there.
Designed for the rugged souls who defy convention, this wide band ring boasts a hammered texture. Each groove and crevice on its surface tells a unique story of resilience and triumph. With the Ridge Ring, you don't just wear a piece of jewelry; you wear an emblem of your unwavering resolve.Crafted from the finest oxidized black sterling silver, this ring exudes an air of sophistication and mystery. The Ridge Ring is not just for weddings or engagements; it is a celebration of every powerful milestone in your life, making it the ultimate gift choice for the remarkable men in your life.
Unleash the rebel within you and let the Ridge Ring become a part of your journey. Embrace the wild side of life, overcome obstacles, and bask in the triumphs that shape you. With its distinct design and undeniable allure, this extraordinary piece of jewelry is more than a band; it is an embodiment of the spirit of adventure and the pursuit of greatness.
Product Details
Handmade in Texas by Melanie Golden Artisan Jewelry.
- Material: Oxidized 925 Sterling Silver
- Size: Choose from sizes 5-16
- Ring Band Width: 5mm wide x 1.25 thick
- Sold Per: Single Ring
Shipping
○ FREE domestic shipping, on every USA order.
○ Ready-to-ship pieces are crafted ahead of time and ship within 1-5 business days.
○ Custom & made-to-order pieces are handmade to order and ship within 4-7 business days. 
○ Packaging: Your jewelry will arrive packaged in beautiful branded Melanie Golden Artisan Jewelry jewelry box perfect for special occasions with a black tarnish strip to protect the jewelry from the elements. Jewelry care information is also included.
○ Multiple Items?: Orders including more than one item may be packaged together in the same jewelry box to prevent excess waste. If you require each item to be packaged separately, please leave a note in the "Note to Seller" box during checkout and we will be happy to include additional boxes for each item.
Sizing Guide
View our Sizing Guide HERE!
Jewelry Care
With proper care, your jewelry will last a lifetime. To minimize damage, store your jewelry in an air tight container (such as the box it arrived in) and avoid exposing it to household chemicals.
To prevent tarnish, a dulling that naturally occurs when metal reacts with the ambient air, clean your jewelry with polishes or cloths formulated to remove tarnish to keep it bright and sparkling--we sell one HERE.
Wearing your jewelry often is the best way to prevent tarnish. All jewelry comes with a black tarnish strip to protect the jewelry from the elements. Keep this sealed with your jewelry to protect it from tarnish for up to a year.
Happiness Pledge
We want you to love your new jewelry! If you aren't totally satisfied, just let us know. We've got you!